Dan Phipps
Singer / Songwriter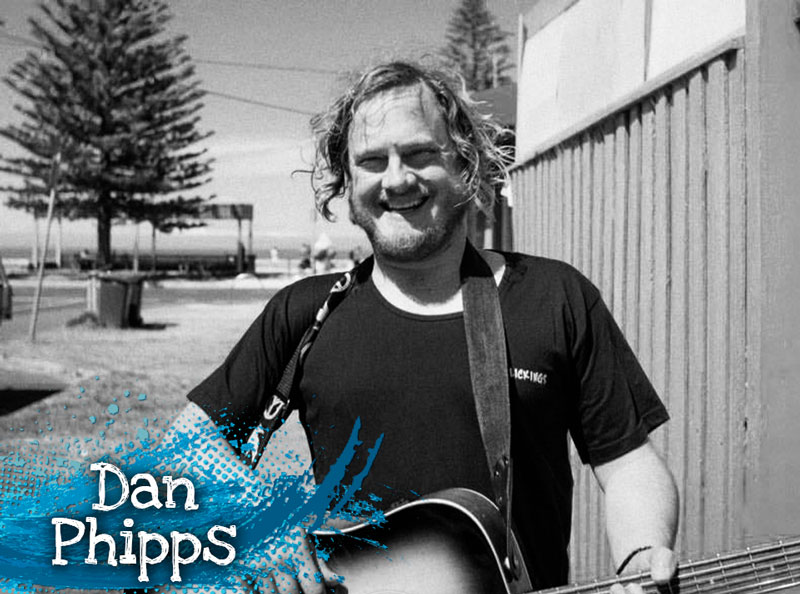 Originally a drummer from the East Coast of Sydney, Dan Phipps is making waves in the Melbourne music scene.  Dan's debut singles 'Sweet Ocean View' and 'Shifting Sands' are the perfect introduction to his romantic story telling and surfy rock sounds with 90's grunge undertones.
"I entertain the idea of nostalgia amongst my listeners, from being in the ocean to packing up the car and heading down the coast with loved ones".
A multi instrumentalist with a diverse background of genres including Jazz and Blues, Dan can be heard playing soaring trumpet lines on a few of his tracks.
Dan recently wrote the theme song for popular surf company Dirty Lickings.  His track 'Sweet Ocean View' is the official Dirty Lickings theme song.  Needless to say, Dan is a proud ambassador of the Dirty Lickings crew!
Ride your own wave!
Surf Clothing | Tees | Hoodies | Caps | Hair & Beard Care  | Bath Salt | Jewellery | Vodka | Beer

Dirty Lickings® is a Registered Trade Mark